Pre Mix Plaster & Paints division has expanded its production facility of Acrylic Spray Plasters. The new mixer unit was inaugurated on Wednesday, 13th of February, 2019 at Conmix Head Office in Sharjah, UAE. The new unit will help us increase the total production capacity along with our existing paint plant located at Conmix Dubai Industrial Park (formerly known as DIC) plant.
Ms. Nyachwo Edith Joan and Ms. Martha Lar, both from PMP & Paints division, assisted the CEO in the Ribbon Cutting Ceremony.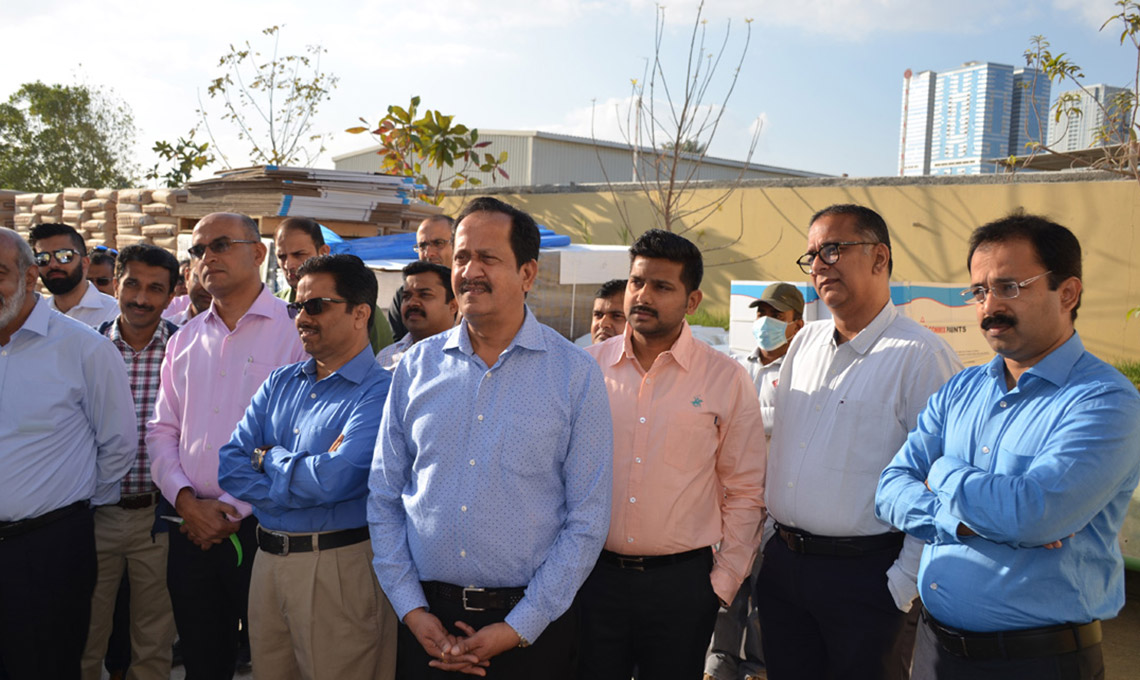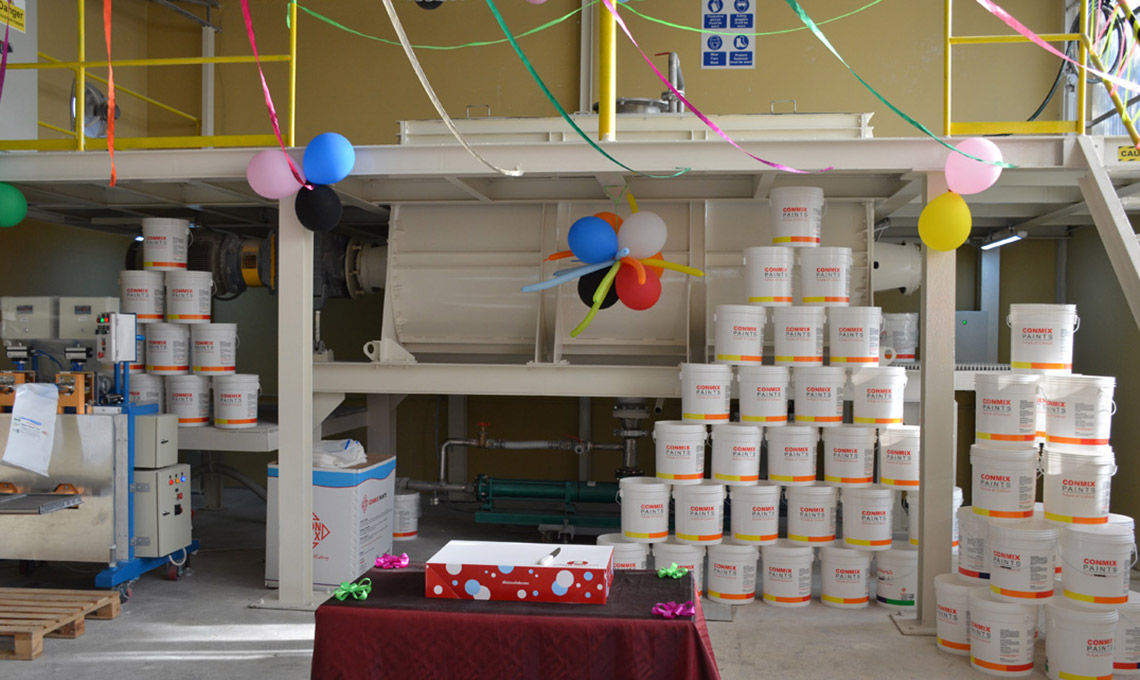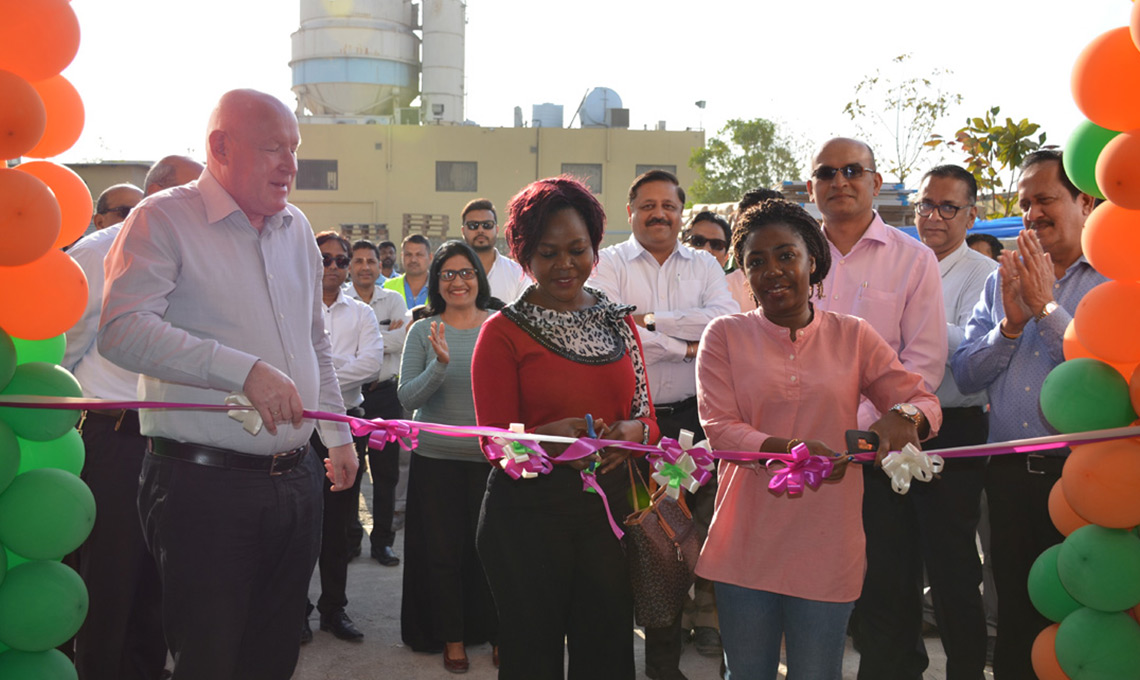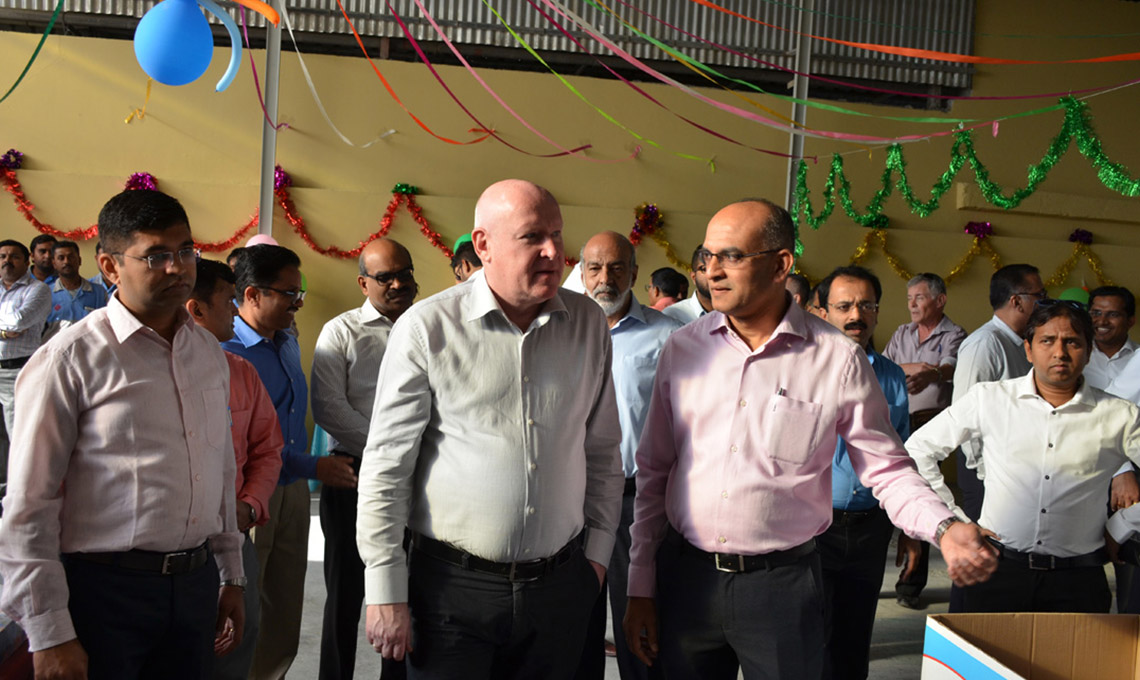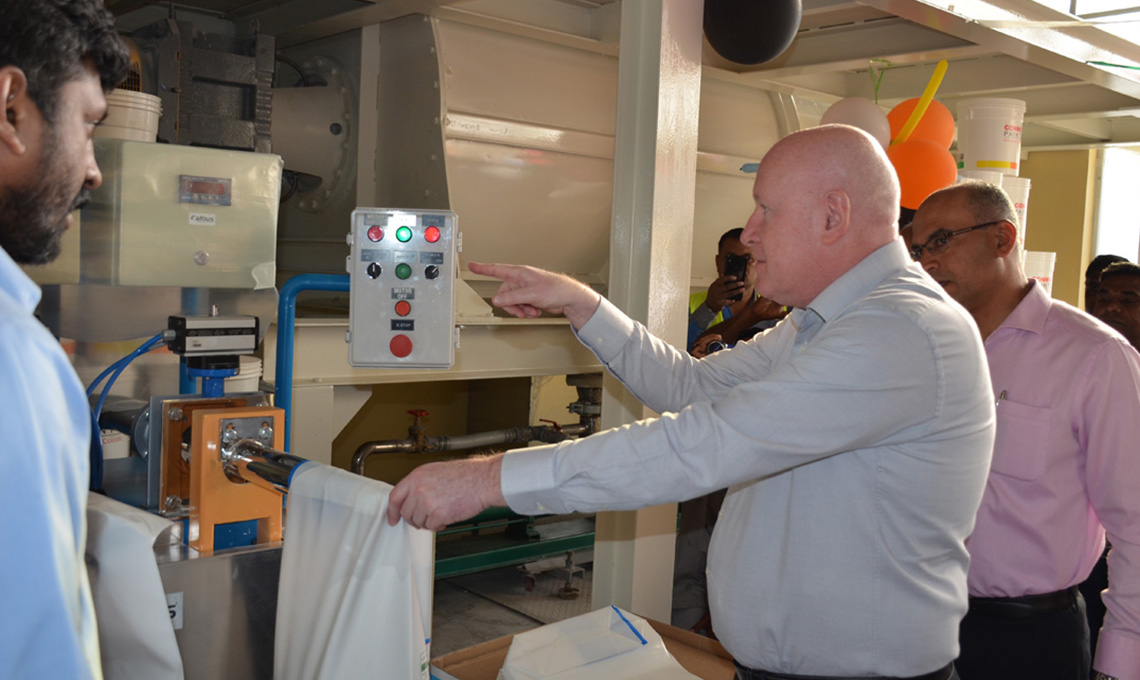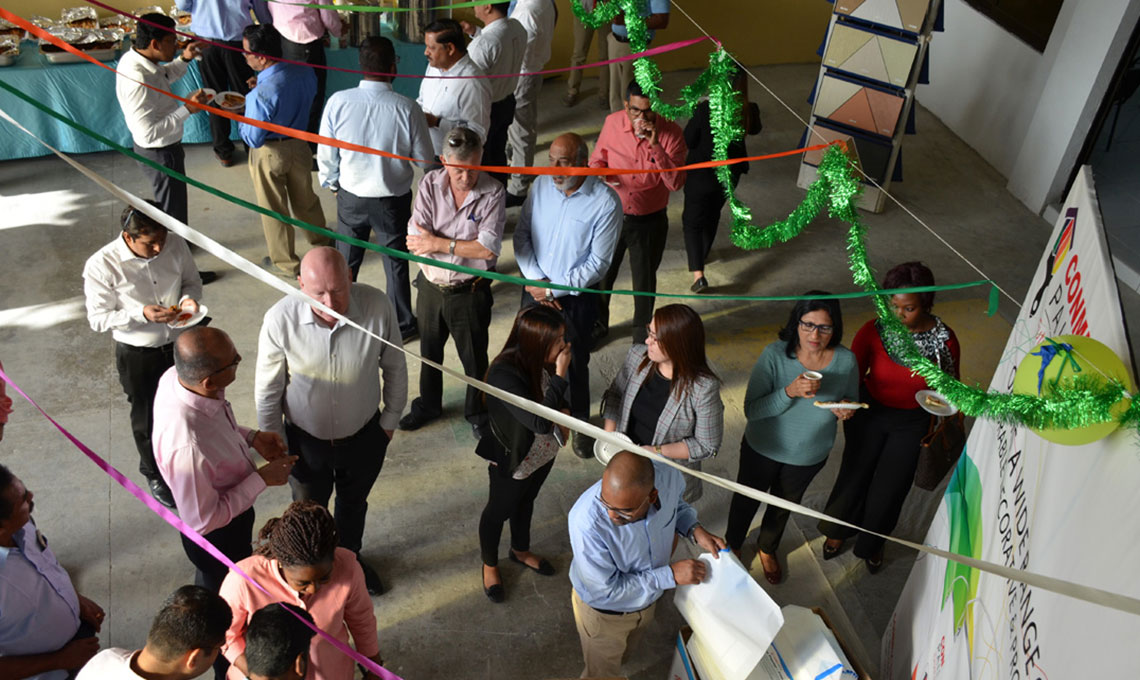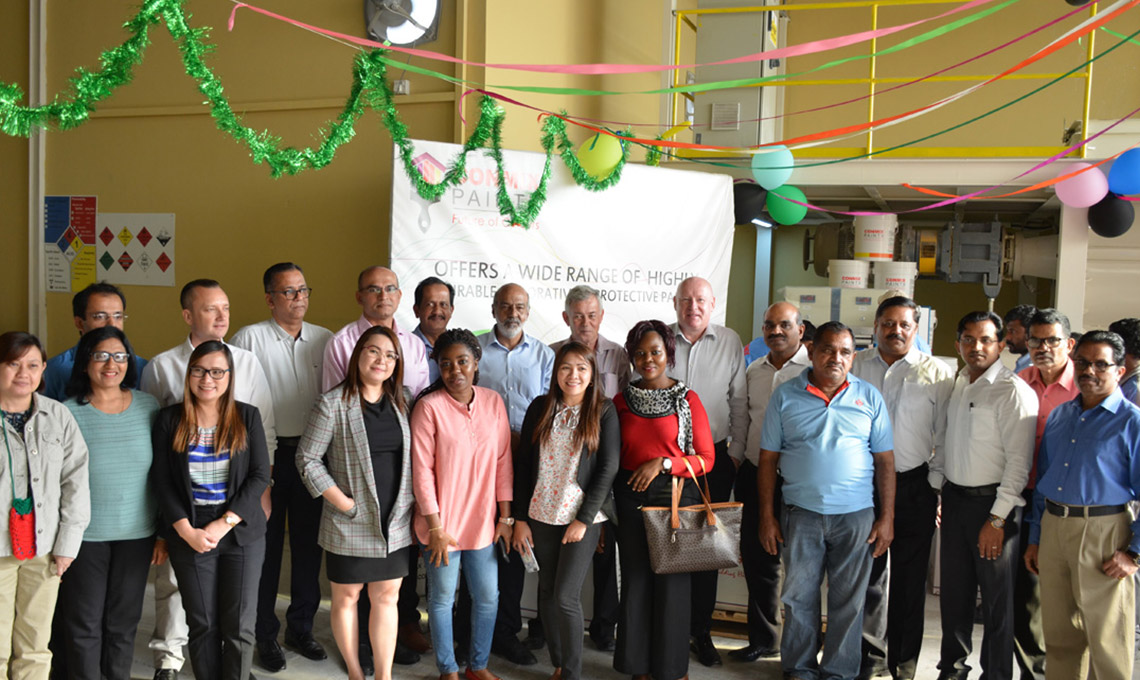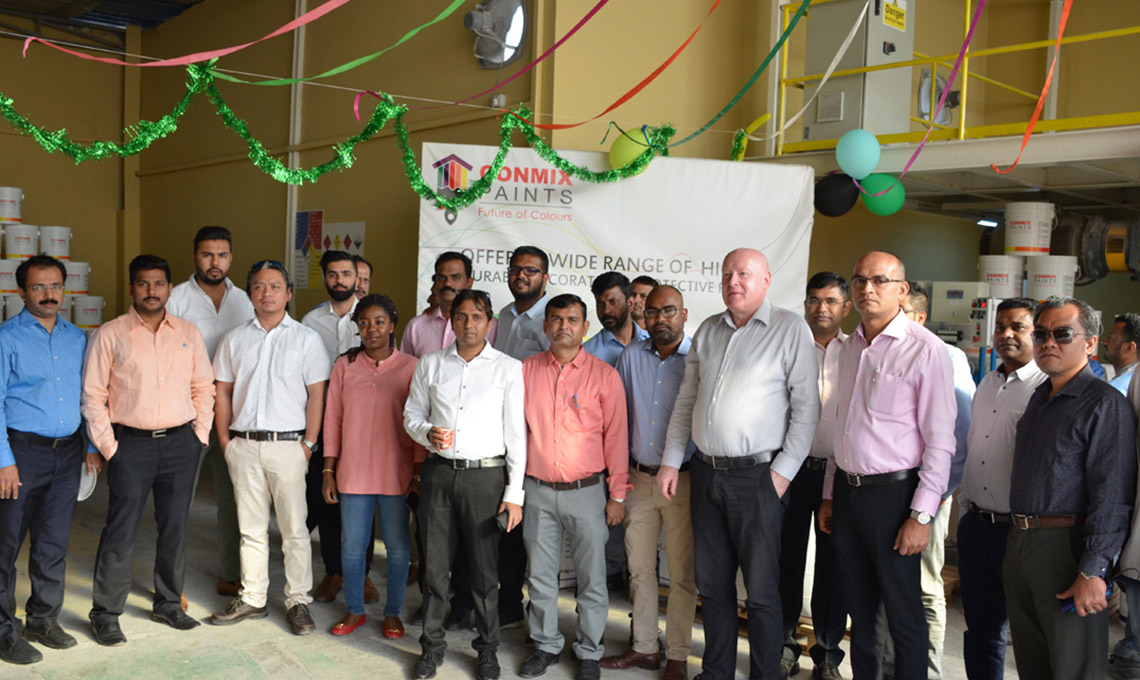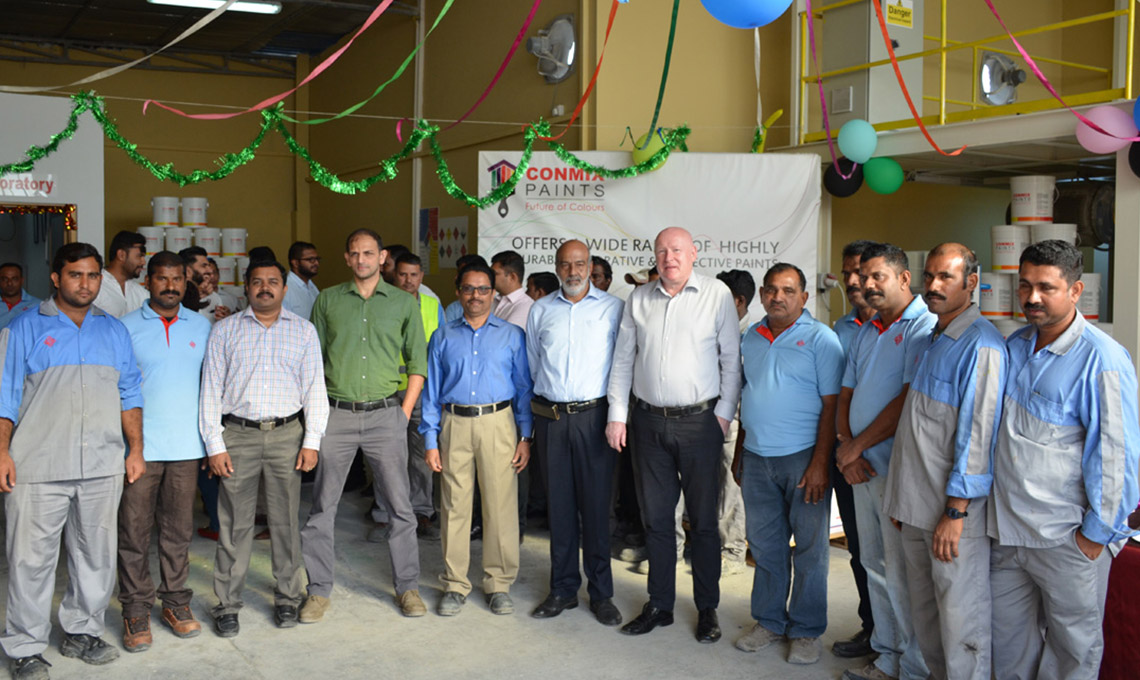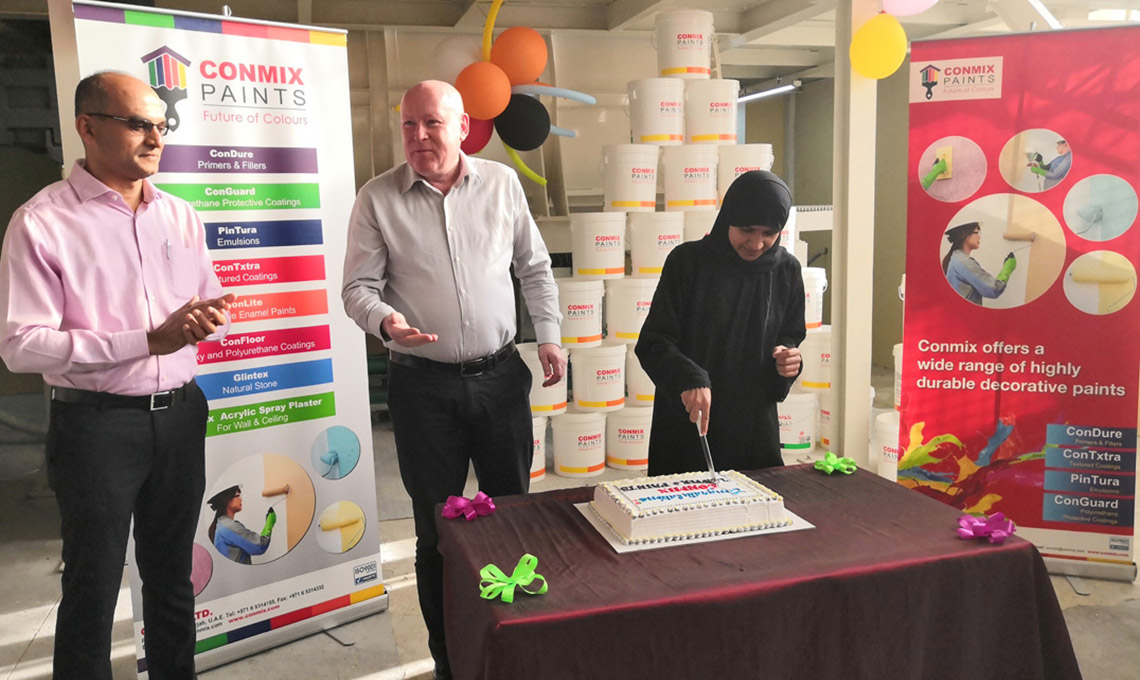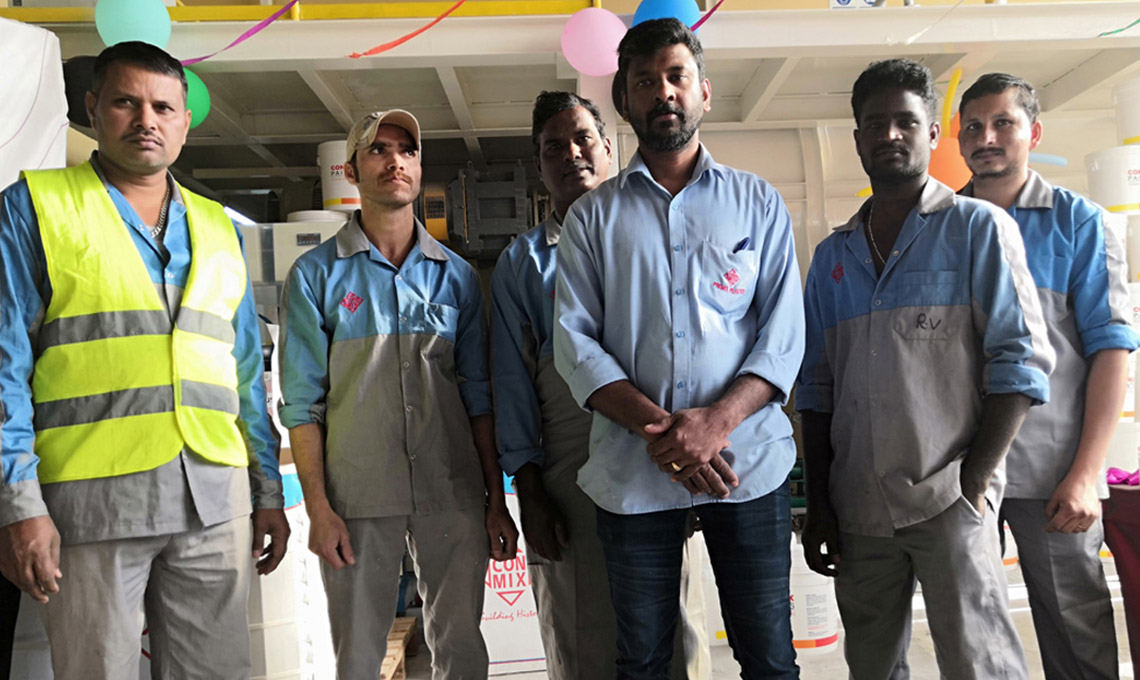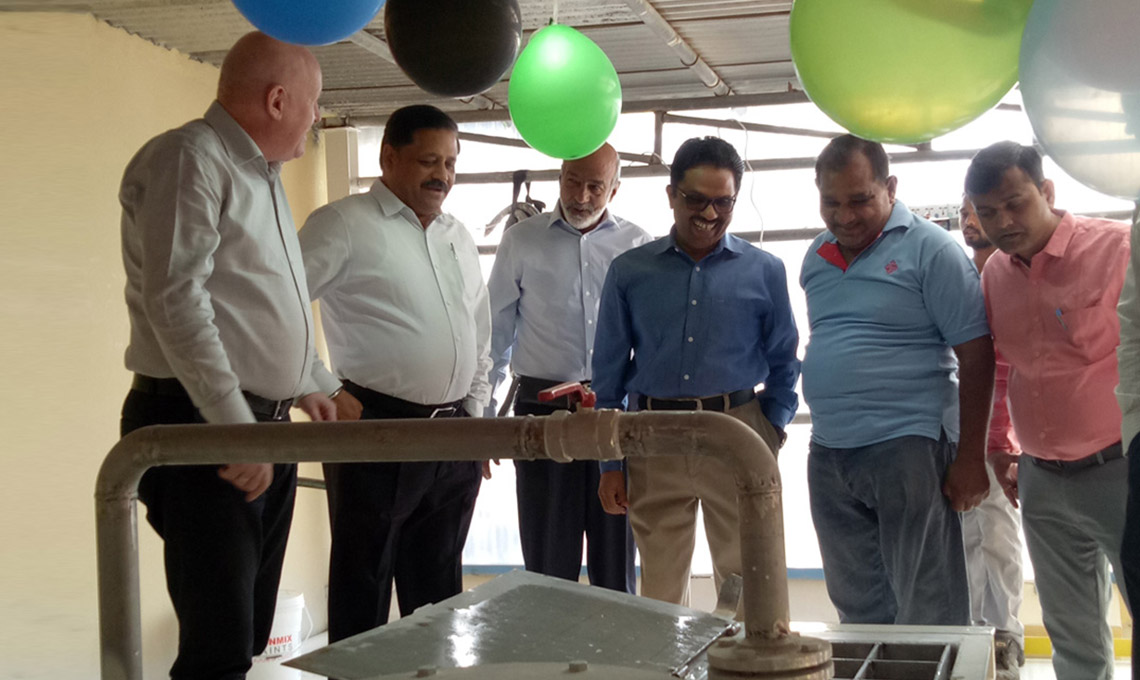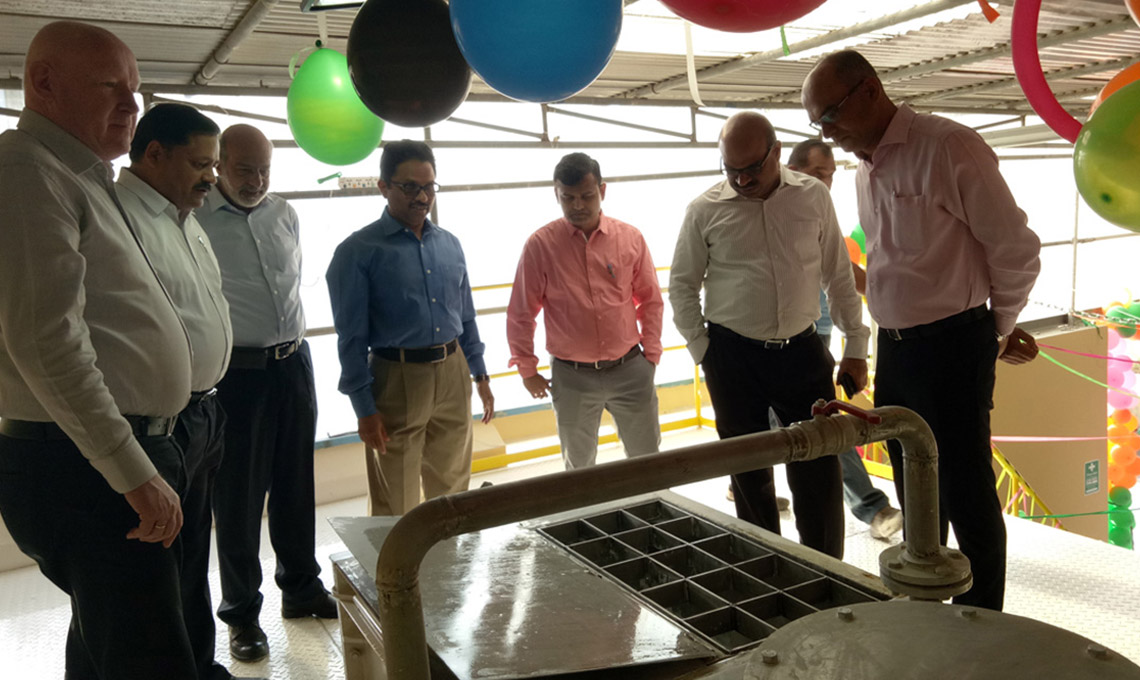 All Conmix division and department heads, PMP & Paints Sales and Production Team and other admin staff were present to witness the success of this occasion.