CONMIX Ltd. sponsored the one-day Concrete Repair Code ACI 562 – 16 Seminar that was held at Crown Plaza, Dubai on 20th March 2018. It is the only concrete repair code in the world and the first time in Middle East. The seminar was conducted by the American Concrete Institute and inaugurated by Engr. Khaled Awad, ACI President.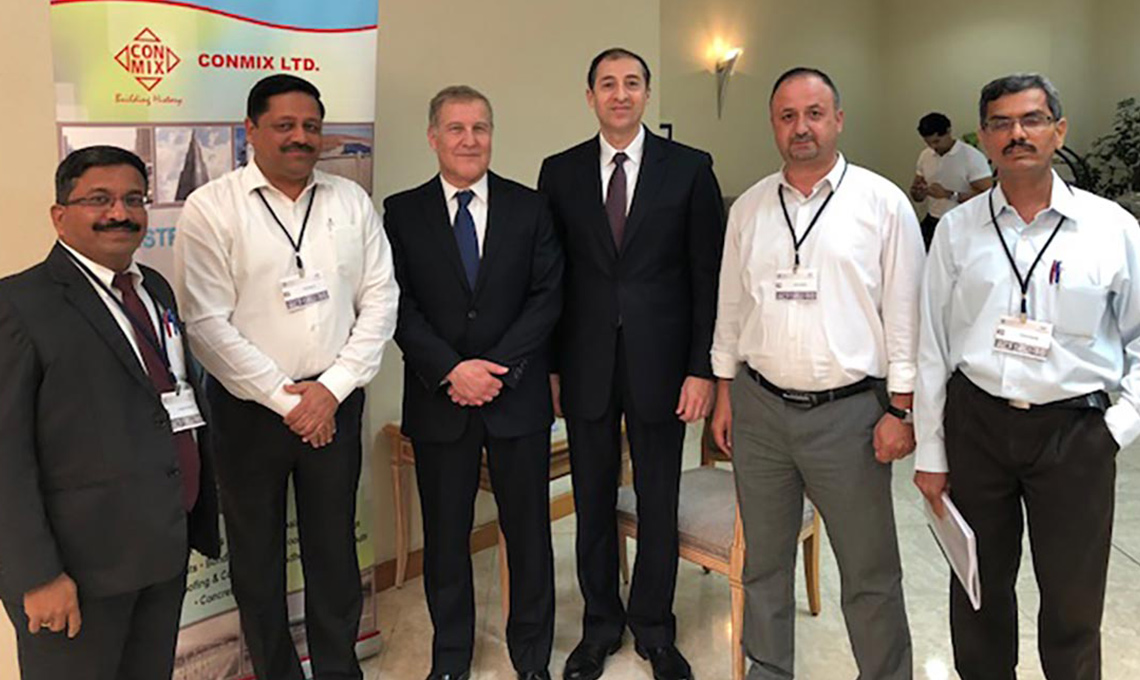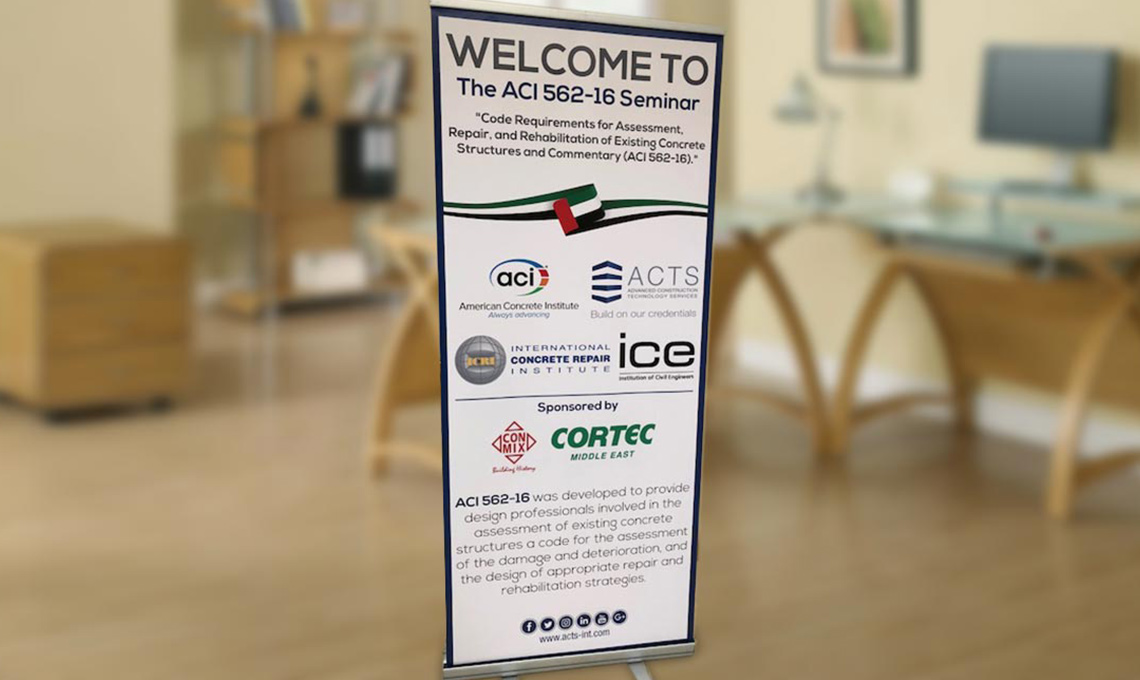 ACI 562-16, "Code Requirements for Assessment, Repair and Rehabilitation of Existing Concrete Structures" was developed to provide the design professionals, involved in the assessment of existing concrete structures, a code for the assessment of the damage and deterioration, and the design of appropriate repair and rehabilitation strategies.
Four from Construction Chemicals division represented the company in the event: Mr. Vishal Sharma – Construction Chemicals General Manager, Mr. Kumara Boraiah – Sr. Technical Manager, Mr. Murugesan Srinivasan – Sr. Sales Manager and Mr. Samer Hamdan – Sales & Marketing Manager.