Conmix Ltd. was one of the Golden Sponsors of the recently held "Sharjah Second Engineering Forum with a theme "Future Engineering" held at Al Jawaher Reception and Convention Centre, on the 21st and 22nd of January 2020. The event was organized by Sharjah City Municipality, in collaboration with the Arab Union for Investment & Real Estate Development, and a number of local government entities.
The first day started with lectures & workshops from different sectors of the government and renowned university professors. Each well experienced professionals gave their lectures on different expertise. The topics discussed were : Biodigital Architecture and Design, Rehabilitation of Concrete Structure – Repair & Strengthening, The Future of Design, Engineering Innovations, Core, Scaled Digital Matter: 3D printing architectural parts, Advantages and Problems in the Design of Smart Houses, Smart Structural Systems, Smart Buildings and their impact on sustainable architecture.
The event was inaugurated by Sheikh Mohamed Bin Humaid Al Qasimi, Chairman of the Department of Statistics and Community Development and General Manager of Sharjah City Municipality , on the second day. The theme was focused on future engineering for architectural finishing and structural rehabilitations "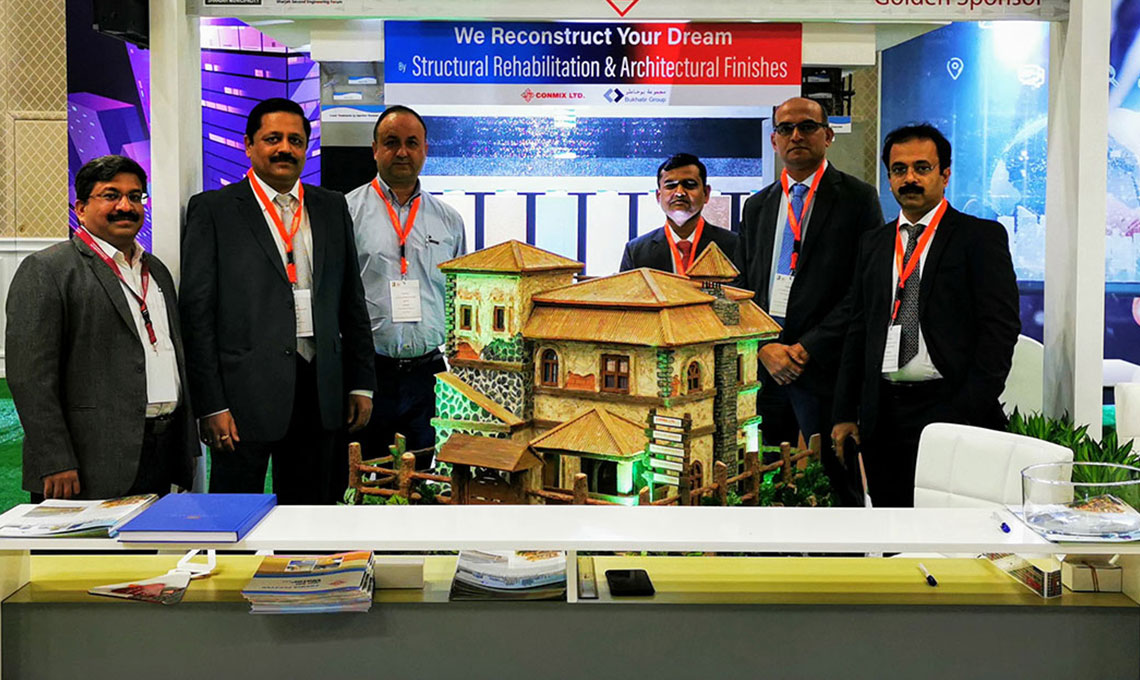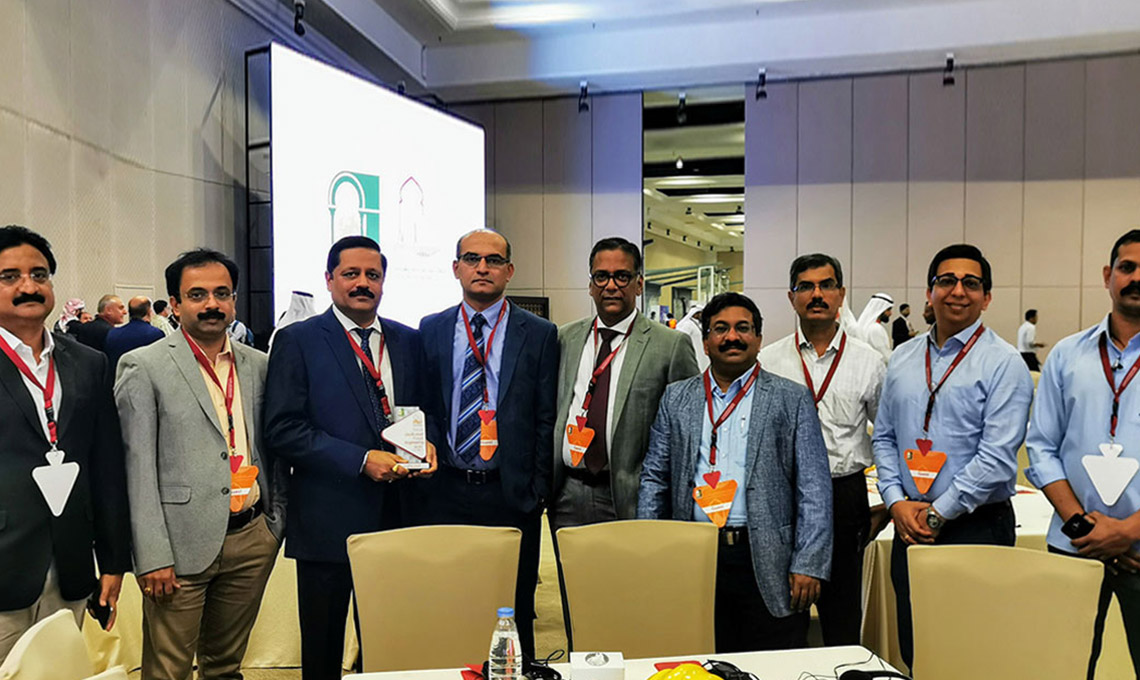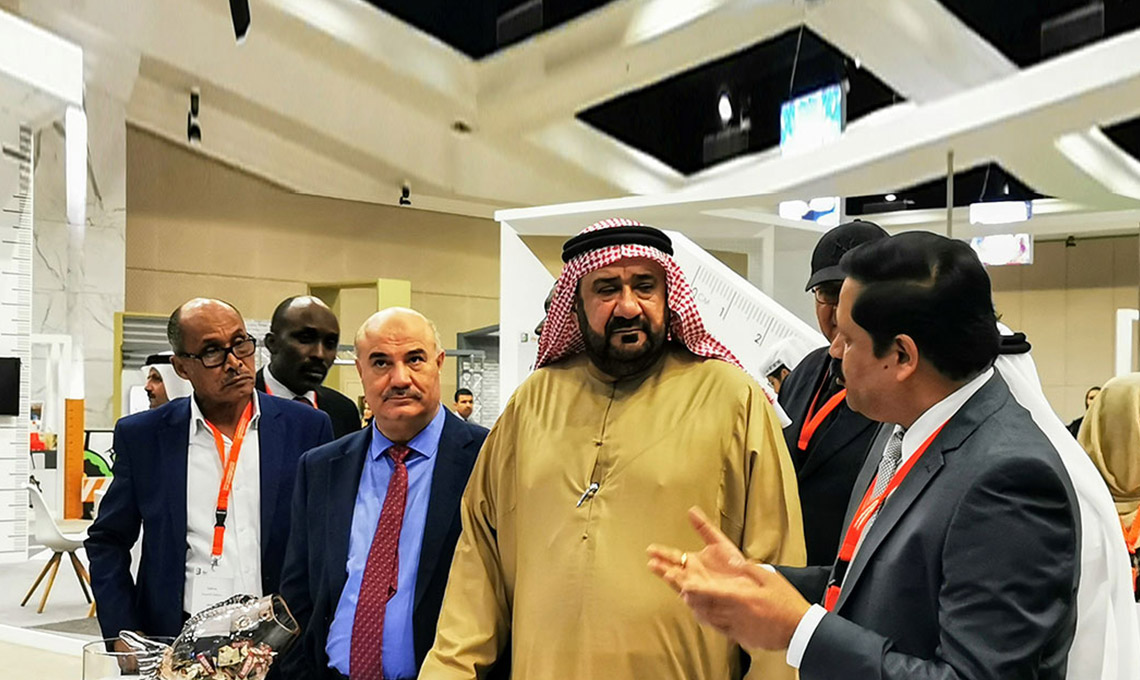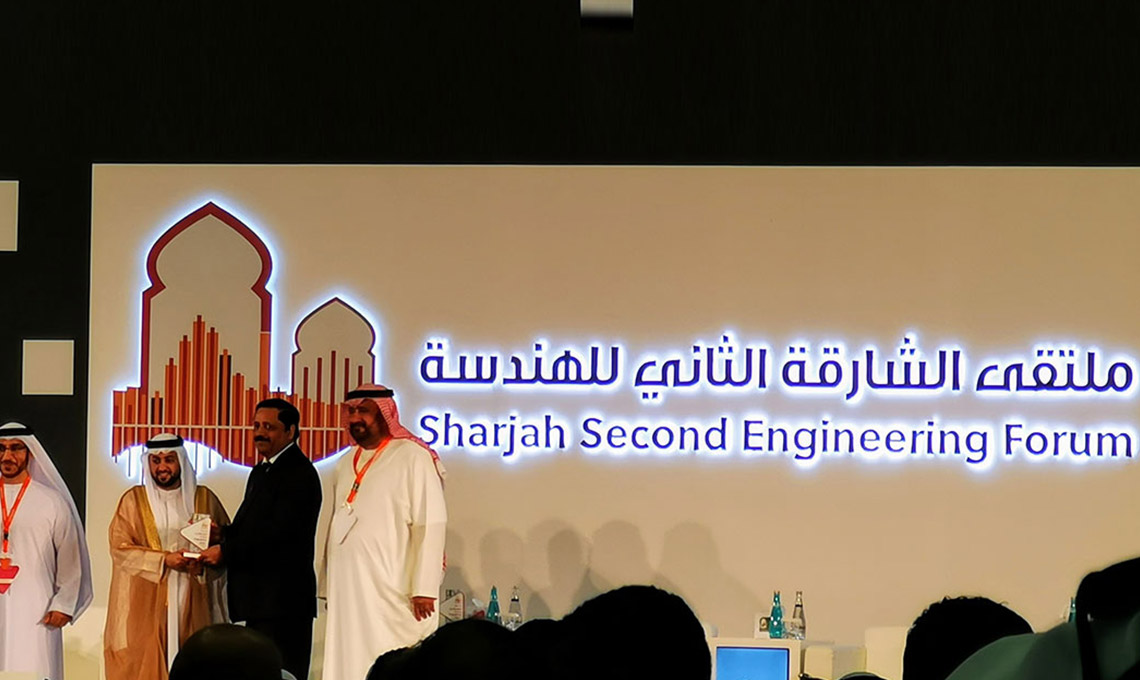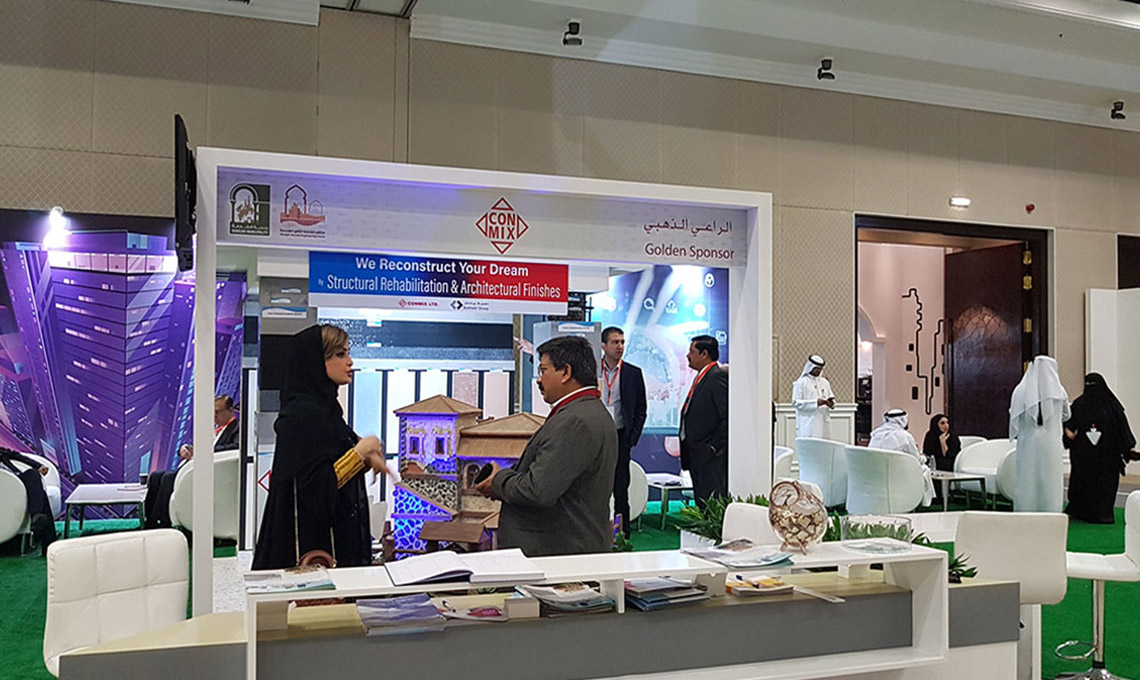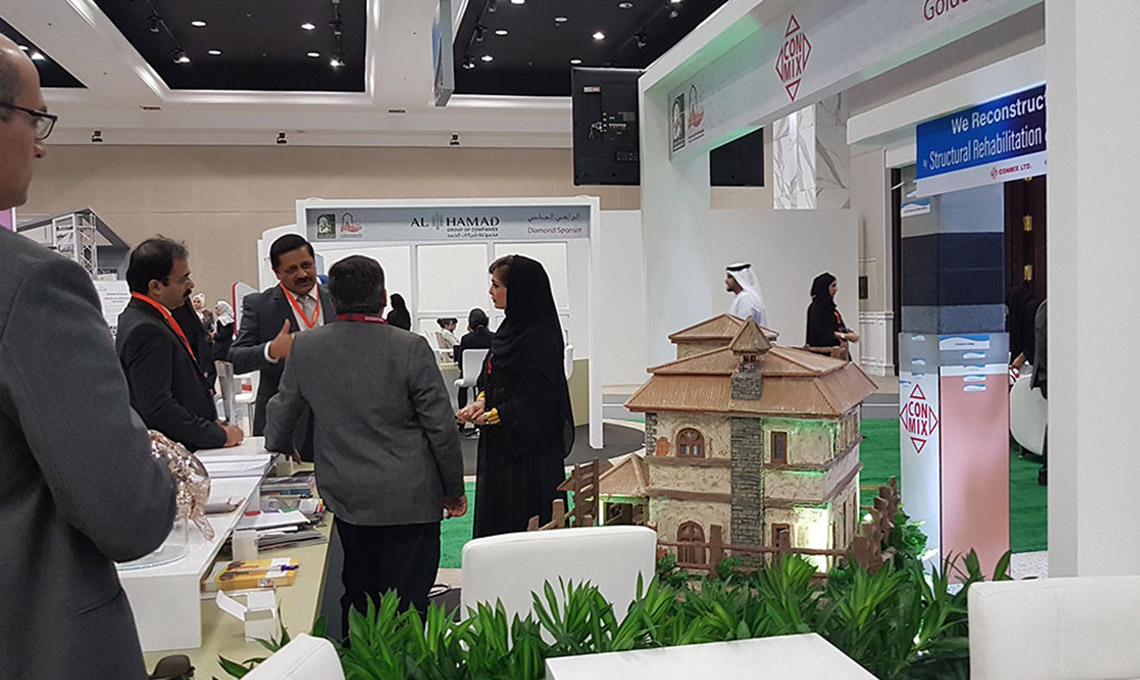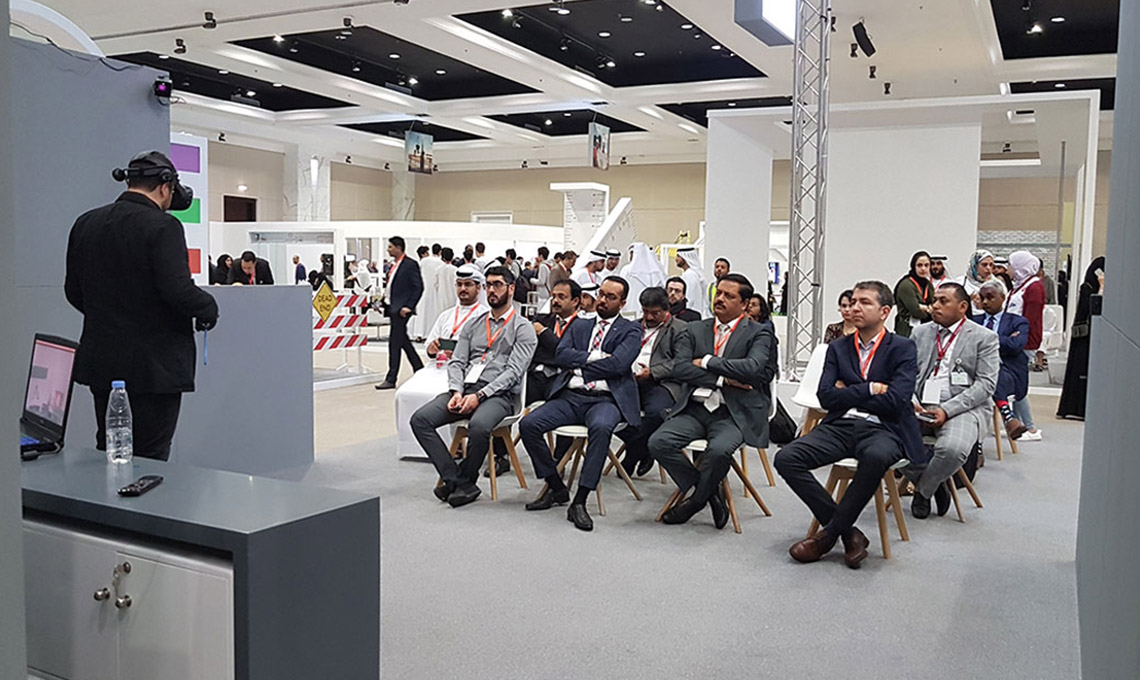 Conmix Pre-Mix Plaster & Paints and Constuction Chemical Divisions exhibited a model structure of a two storey villa to demonstrate the theme
"WE RECONSTRUCT YOUR DREAMS".