Conmix has always been associated with the latest technology in construction and as a company we strive to follow the vision of legendary UAE leaders who have converted a sleepy desert hamlet into a world-class destination we call home. The drive of our leaders to be the first and the best at adapting new construction ideas in construction projects drives all of us to look for new and latest developments in the field and to find a way to make them available to our fellow brothers and sisters in UAE.
The Government of UAE has already taken many measures towards sustainable construction using innovative methods, cutting edge technology and alternative raw materials. The concept of "Green Concrete" is now widely known and used for almost every major project in UAE. The shift we see coming now is "From Green Concrete to Bio Concrete". Bio Concrete is Self-Healing Concrete, which consists of a mix with bacteria incorporated into the concrete and calcium lactate food to support those bacteria when they become alive which can otherwise remain dormant for 200 years! As concrete cracks due to various reasons, the bacteria in very close proximity to the cracks start to precipitate calcite crystals in the presence of oxygen. When these cracks are exposed to moisture or water ingress, the spores of bacteria get activated and feed on the calcium lactate nutrient which gets converted to insoluble limestone thereby sealing the cracks formed completely. This makes the structures durable for longer time spans and the maintenance costs are reduced drastically.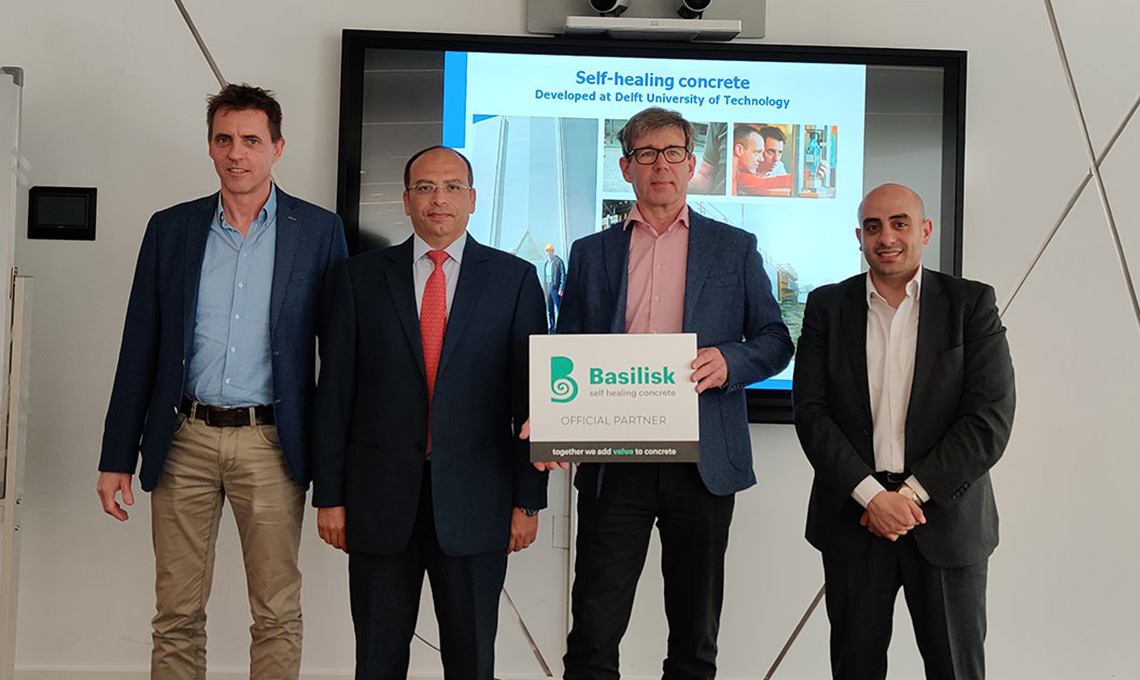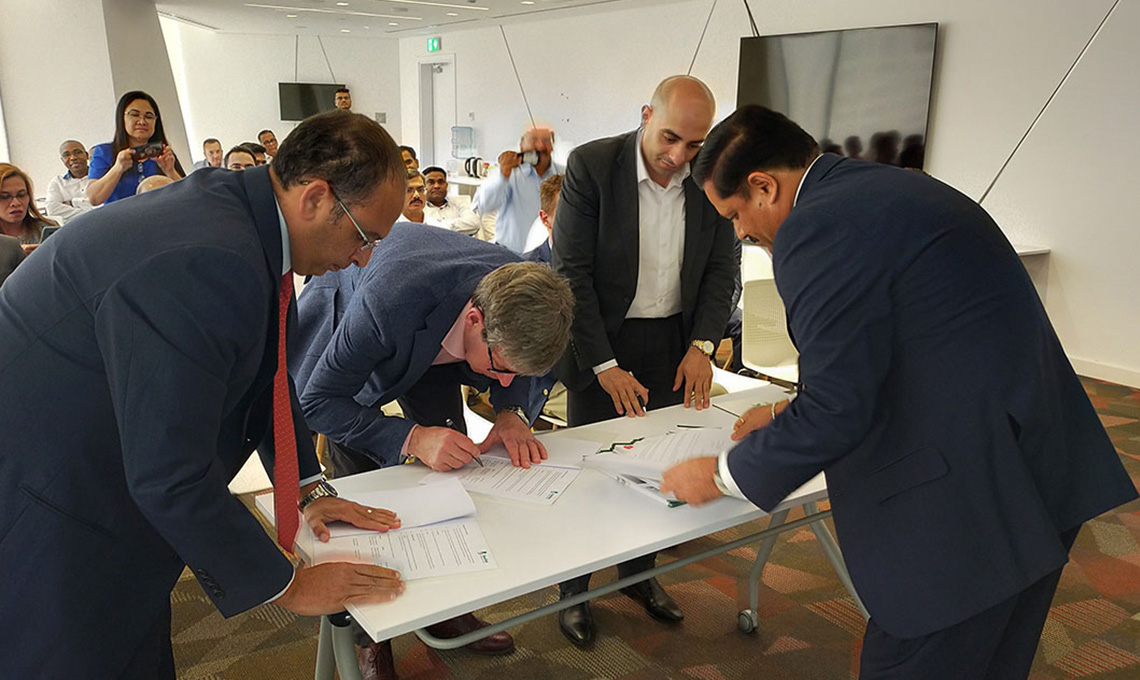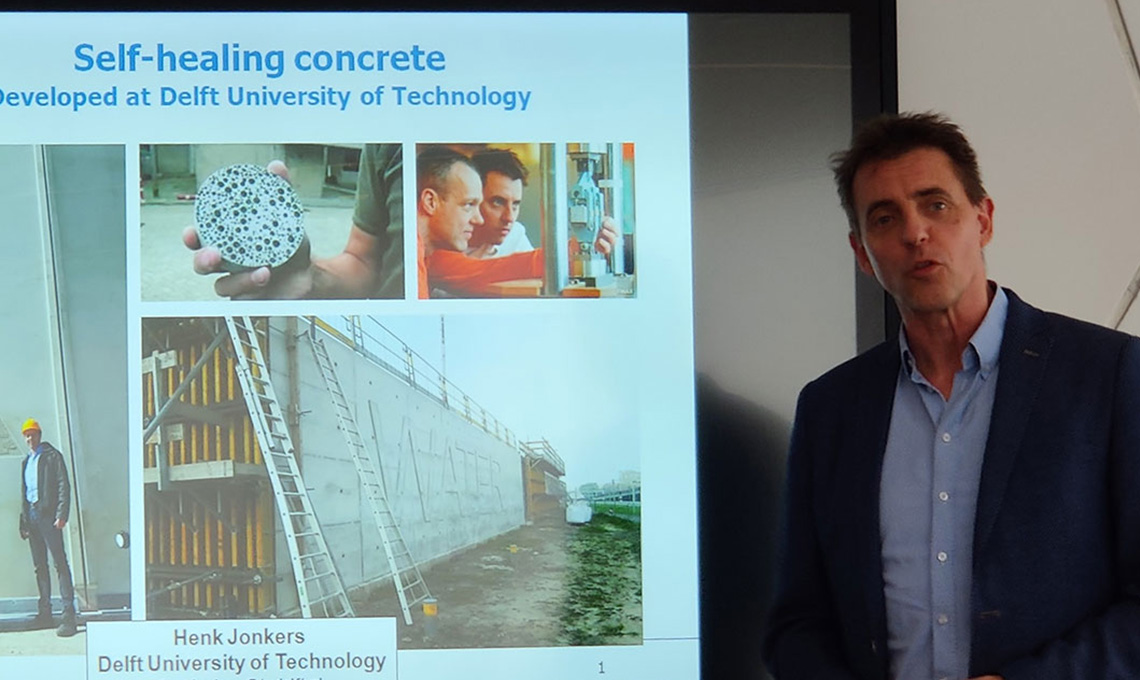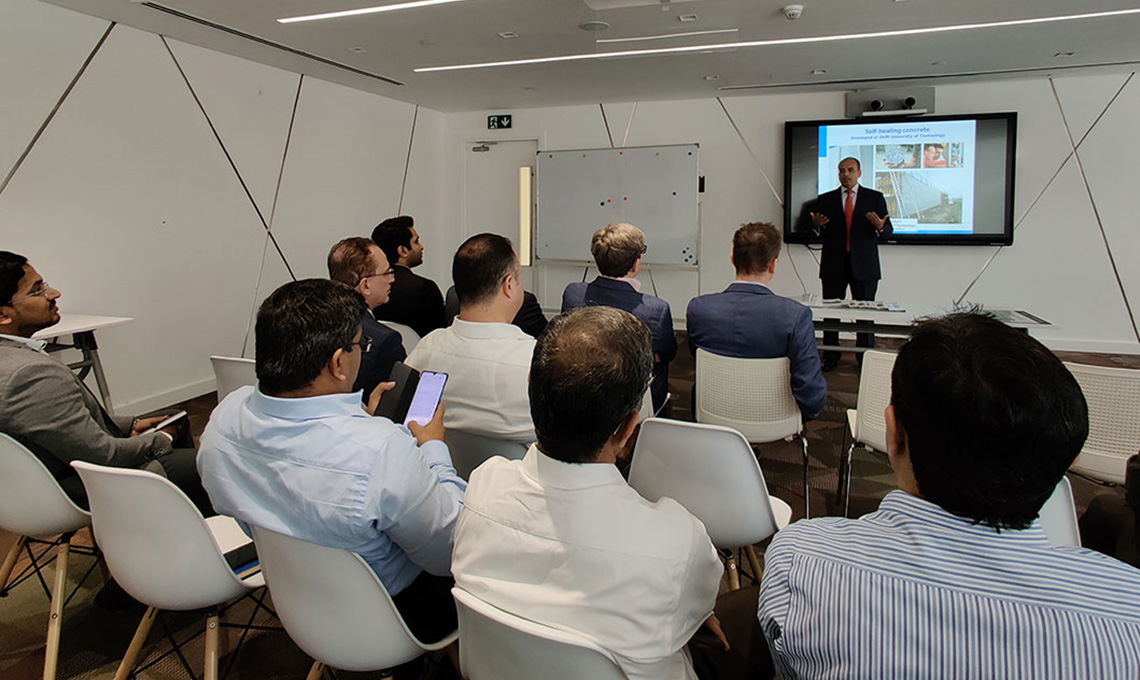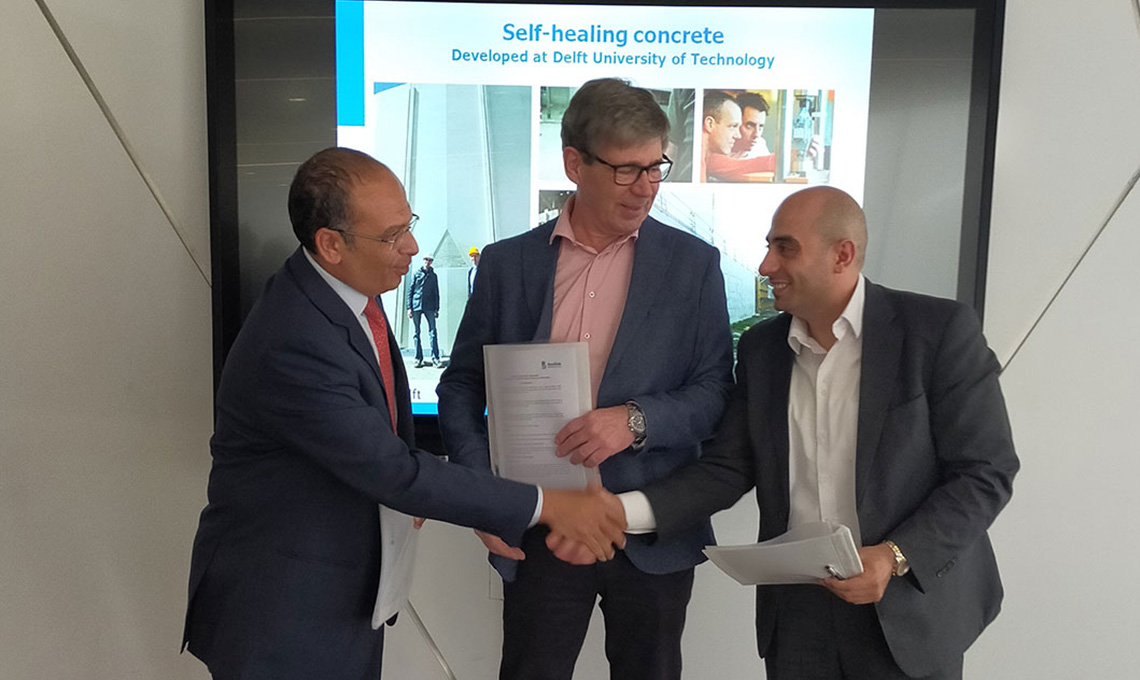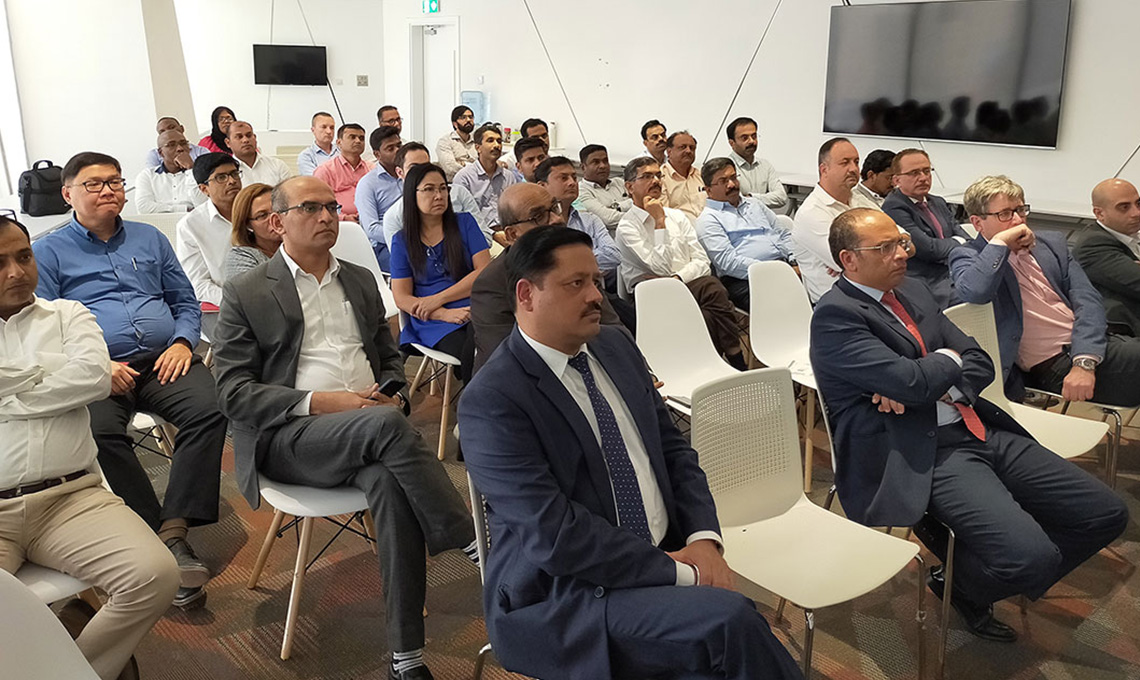 In order to bring this innovative and one of a kind technology to the UAE and to make it part of every project in the near future, Conmix Ltd. has joined hands with Basilisk Self Healing Concrete from Netherlands as their exclusive agents for the region. The Agreement was signed on 2nd March 2020 between the two companies at CONMIX Head Office in Sharjah. The patent holders for this latest technology Dr. Henk Jonkers from Delft University of Technology, Netherlands and Mr. Bart Van Der Woerd are in UAE to share their knowledge and train interested change initiators regarding the healing agents, repair mortar and liquid repair systems they have developed.